About the Photo Club:
The Student´s Photography Club aim to unite and make contact between students who are interested in photography and provide deeper insight into the medium. There are absolutely no demands to have deep technical insight or artistic ability to join us, nor are there any requirements towards equipment.
The club was founded in 1956 by photo-enthusiasts at Blindern. At that time, they mostly were doing small-scale darkroom work in the basement of the physics building. Fast forward to 1999, the club was moved down to the Student Society at Chateau Neuf in connection with the Student house project. Here the club has become more active and expanded into now including lectures, courses, exhibitions, competitions and documentary photography.
The Darkroom:
In the basement at Chateau Neuf we have, if rumors tell a true tale, the largest darkroom in all of Oslo. Here, those who enjoy to do photography the good old fashioned way stand all through the night and work on their images. We have a large one large room with dry benches, wet benches, light table, drying cabinet for wet film, a film developing machine, paper cutters as well as a small enclosure that one can use to load film onto developing reels. In the darkroom itself there are five enlargers and room aplenty, so that one can easily work without disturbance from others.
The DOKU Photographers
As a DOKU photographer one works with the other associations at the Student Society. The photographers document different events that are arranged at the Society or get all sorts of other tasks from the other associations. The pictures are then uploaded to our Flickr site, where the photographer gets an excellent opportunity to exhibit his or her pictures to a wider audience. In addition to this, the different associations one has takes the pictures for are usually made very happy. One does not need to have taken any images before – we are simply seeking driven and engaged individuals.
Lectures with photographers:
On several occasions throughout the semester, the Photography Club invites everyone who wishes to join to a lecture with known Norwegian photographers. Here, photographers are pulled in to tell us about, and enrich us with their work. The theme of the evening varies with each guest, and we try to have a very varied programme each semester. Amongst som of the guests that have popped by, one could mention: Herdis Maria Sieger, Per Heimly, Dag Thorenfeldt, Morten Kroghvold, Leif Preus, Bjørn Sterri og Paal Audestad.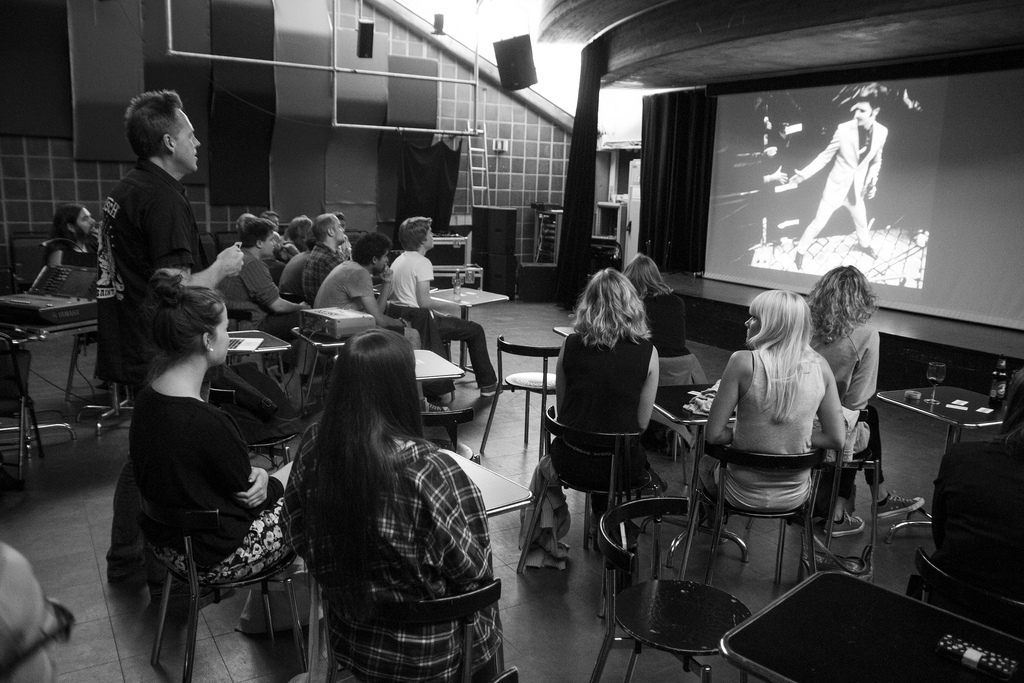 ---